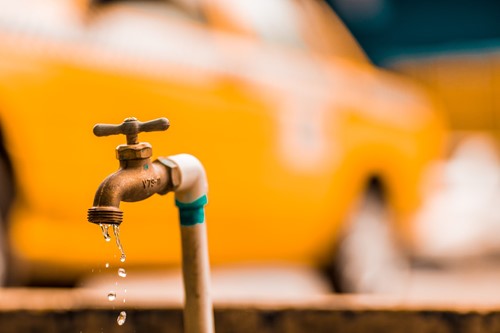 Water damage can be costly and difficult to remedy. Luckily, there are some simple ways you can help avoid water damage at home by keeping up with regular maintenance. Here are some tips for reducing your risk of water damage:
Clean Gutters & Downspouts
Cleaning your gutters regularly can prevent blockage and ice dams. If you have debris preventing drainage, the weight from standing water can cause damage to the gutters and roof. Check your downspouts for clogs or leaks so you know that water is draining safely away from your foundation and walls.
Know Your Roots
When doing your landscaping, avoid planting trees or shrubs that could threaten your water pipes. Anything with a large root system should be planted a safe distance from utility lines so they do not cause damage to the pipes. If you already have problematic vegetation, you may need to have it removed.
Address Leaks Immediately
If you find any sign of a leak inside or outside your home, it's best to deal with it right away. What might seem like a tiny drip can create a big problem very quickly, so don't hesitate to fix the problem or consult a professional for help. Handling leaks as soon as possible will help prevent damage from mold, mildew, dry rot and structural damage.
Maintain Your Appliances
Leaky appliances are an extremely common cause of water damage at home. Unfortunately, they can also be difficult to notice until it's too late. Washing machines, refrigerators and dishwashers are often culprits, so make sure to check them regularly for any signs of leakage or faulty behavior. Keep all of the hoses and connectors in good condition and you'll avoid unpleasant surprises.
Pay Attention to Your Water Bill
Sometimes you can learn about water issues by consulting your water bill. If you notice that your utility charge for water use is abnormally high, it's likely there is something leaking in your home. To find the cause, start with appliances, kitchen and bathroom fixtures. Also investigate pipes in your basement, crawlspaces and outside the home.
Most water-related property damage can be prevented with these tips. As long as you are aware and up-to-date on the condition of your plumbing, you'll be ready to handle any issue that might arise.