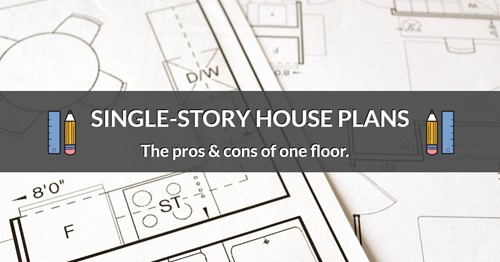 Among the myriad factors to consider in building or buying a new home, deciding between multi-story or one-story house plans is one of the first decisions you'll encounter. Single-story house plans come in plenty of different architectural styles, sizes and floor plans, potentially fitting the needs of many potential homeowners.
However, one-story house plans have disadvantages to consider as well. But, how do you know if a one-story house is right for you?
One-story house plan pros
Perfect for open floor plans: If you're in the market for an airy, open-concept home, single-story designs provide the perfect starting point.
Easy to clean and maintain: There are cleaning and maintenance advantages to single-story homes, such as the ability to use robotic vacuum cleaners to cover the entire square footage of the house.
Accessibility advantages: Young children, elders and people with mobility hurdles or disabilities benefit from single-story homes because they don't have to worry about getting up and down flights of stairs.
One-story house plan cons
Less separation between shared and private spaces: single-story homes have every room on one level, which means bedrooms are relatively much closer to shared spaces like kitchens, living rooms and entryways.
Often built on smaller lots: Homes built on a single-story take up more lot space, and therefore leave less room for outside living areas like backyards, porches and patios.
Ground-level disadvantages: In some locations, having your bedroom at ground level can be extremely noisy and uncomfortable. You might not find it ideal having street and foot traffic right outside your window.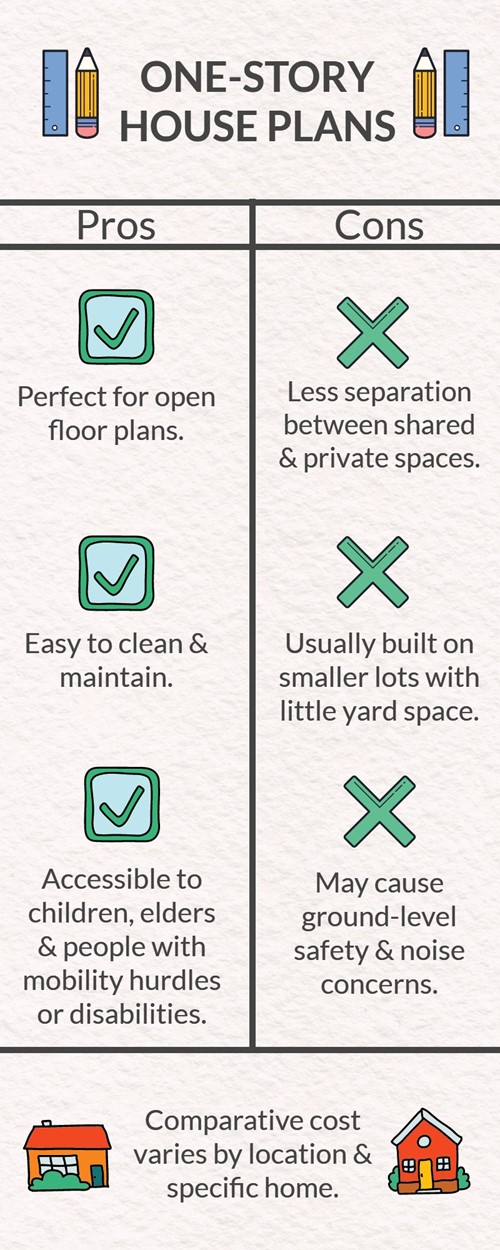 Is a single-story house plan right for you? Only you can decide, but considering these key pros and cons will help you make the most informed decision.