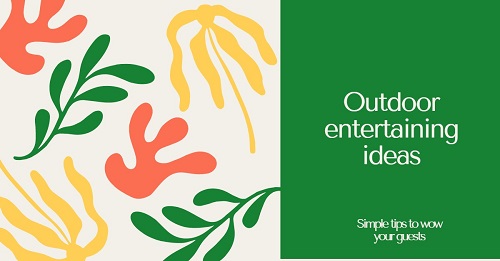 Sometimes the simplest outdoor entertaining ideas are the most successful. By sticking to the basics, you can throw a memorable outdoor dinner party without getting overwhelmed by details. Here are three outdoor entertaining tips to keep you and your guests comfortable any time of year:
Keep food simple for outdoor entertaining
When it comes to serving food outdoors, opt for simple, easy-to-make staples. Seasonal fruits and vegetables are a great choice, as are simple crowd-pleasers like fresh guacamole, finger sandwiches and pasta salads.
Prioritize guest comfort
The weather plays an important role when planning an outdoor party. You want the event guests to feel comfortable regardless of the conditions. For chilly nights, have throw blankets ready to cozy up around a fire pit. To stay cool in warmer weather, provide plenty of shade and cold drinks.
Keep pests out of your outdoor space
Don't let pesky pests ruin your fun. To keep mosquitoes from bothering you and your guests, you can use citronella candles, which double as great decoration for outdoor tables. If you prefer a gardening approach, surround your outdoor entertaining space with plants that naturally repel mosquitoes like lavender, marigolds and rosemary.
While harmless, flies are another common cause for annoyance during outdoor entertaining season. Luckily, you can encourage them to stay away by placing one or more electric fans near your dining and entertaining space. The air movement will keep the flies at bay, while also keeping you and your guests comfortable in warm weather.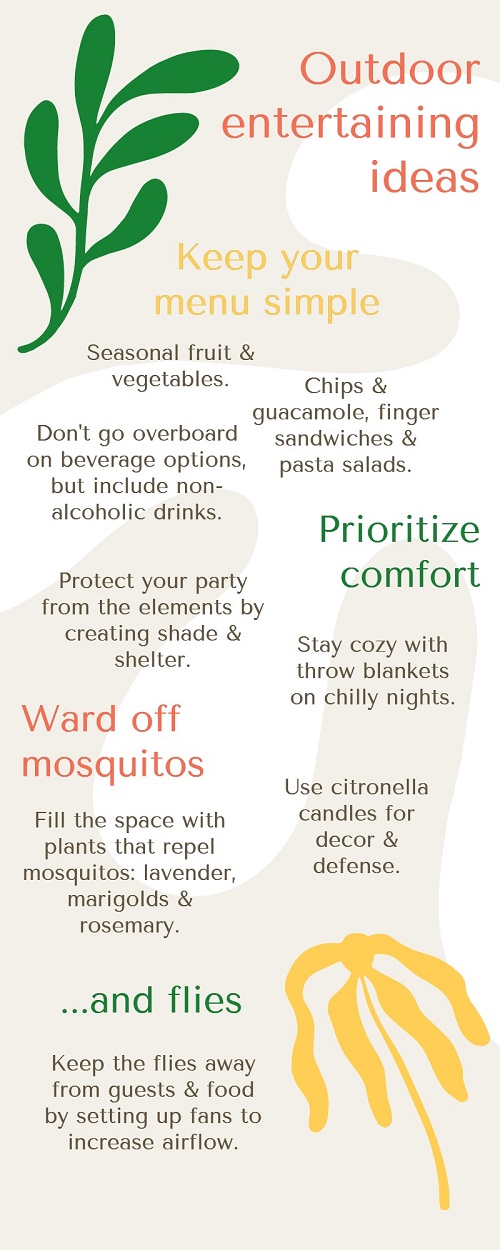 The right balance of simple food, quality comfort and freedom from pests will guarantee a solid starting point for entertaining outdoors. By focusing on these important party elements, you can throw a fantastic party without blowing your budget or your energy.