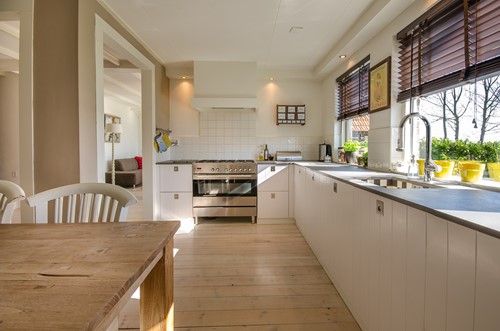 The kitchen is the heart of the home, and transforming your kitchen into the one that you have always wanted is likely a dream come true. While you will surely enjoy the hours you spend selecting new cabinets or choosing a stone for your countertop, you also will need to keep in mind your budget.
These tips will help you create a realistic budget that will guide your decisions as you bring your new kitchen to life:
Define the Scope of Your Project Before Setting a Budget
There are a lot of ways to tackle a kitchen renovation. You could simply focus on refinishing your cabinets and replacing your countertops in order to get a fresh look for a lower cost. Or, you could gut your kitchen and redesign the footprint entirely. The best thing you can do first, however, is define the scope of your project before you create a budget. That will allow you to account for every cost and helps you define you timeline as well.
Identify How Much Money You are Willing to Spend
Once you have a basic understanding of what will need to be done during your kitchen remodel, you can establish a price point that you are comfortable with. A kitchen renovation could run anywhere from $20,000 to $100,000, so it's important that you find a price point that works for you.
Set Aside an Emergency Fund for Those Unexpected Expenses
No matter how much planning you do in advance, there are likely going to be some unexpected expenses throughout your kitchen remodel. It's a good idea to set aside some funds from your budget for those surprise moments, as this will help you to navigate through those challenges with ease. With an emergency fund set aside, you can start your kitchen remodel with confidence, knowing that you are ready to face anything that happens along the way.
It's important to remember that the average cost for a kitchen renovation can vary significantly based on the project and even the location of your house. Whether you are going for a mid-range upgrade or a luxury overhaul, it's important that you identify the budget that is right for you and your household and stick to it as best you can. That way, you will enjoy the result with no regrets.